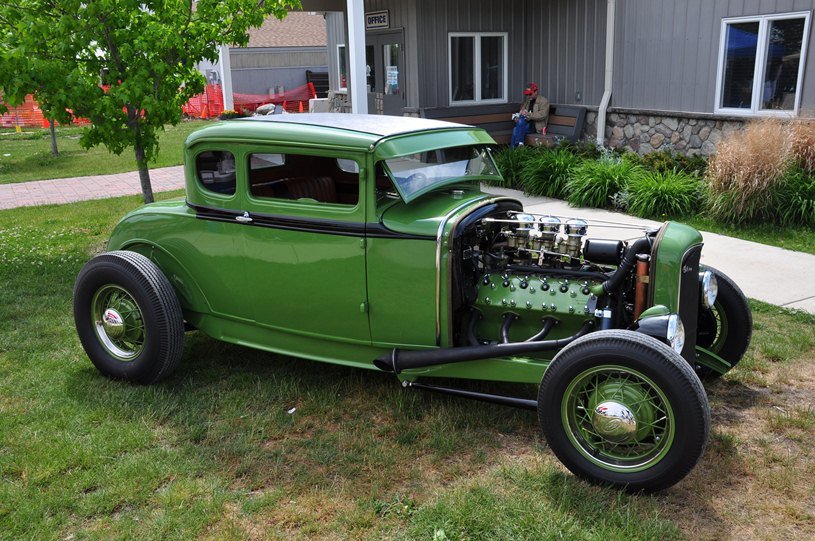 Here's a quick tour of the the 2012 edition of Sins of Steel, the rat & trad rod show held each year at the Davisburg, Michigan fairgrounds, a few miles northwest of greater Detroit.
As we walked onto the grounds, one of the first rods to catch our eye (above) was this Model A Ford coupe with V12 Zephyr power, chopped but not channeled, sitting on '32 Ford rails. Look, a genuine Hot Rod Lincoln. We didn't see an ID sheet for this Apple Green beauty so we can't tell you who owns it. Drop us a line if you know. Here's a close-up of the boiler: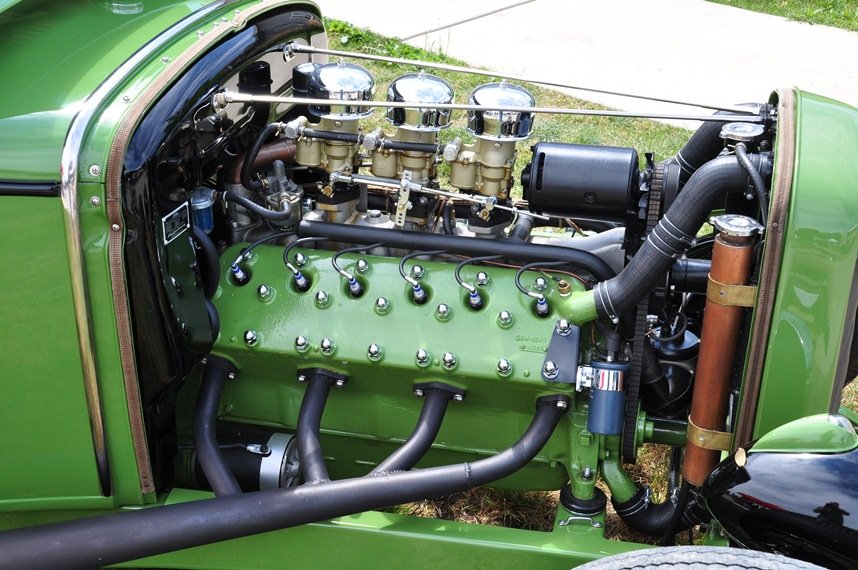 The Davisburg show typically features a smattering of choice vintage motorcycles, for example this tasty old Triumph vertical twin with drum brakes, flat bars, and boy racer seat. The Ace Cafe look is popular in Southeast Michigan.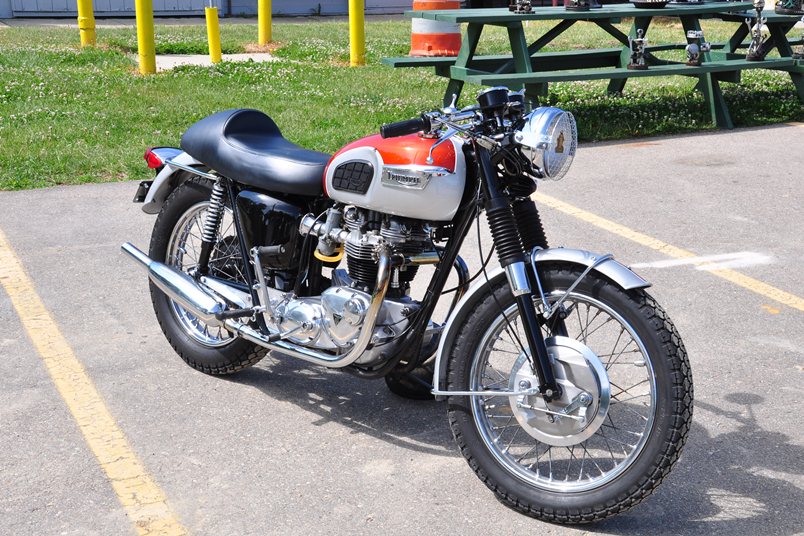 In the swap meet area we found this '56 Chrysler Imperial two-door hardtop with a running 354 hemi, push-button Torqueflite, and factory air conditioning. At $3250, here's a fairly reasonable and realistic project build for somebody.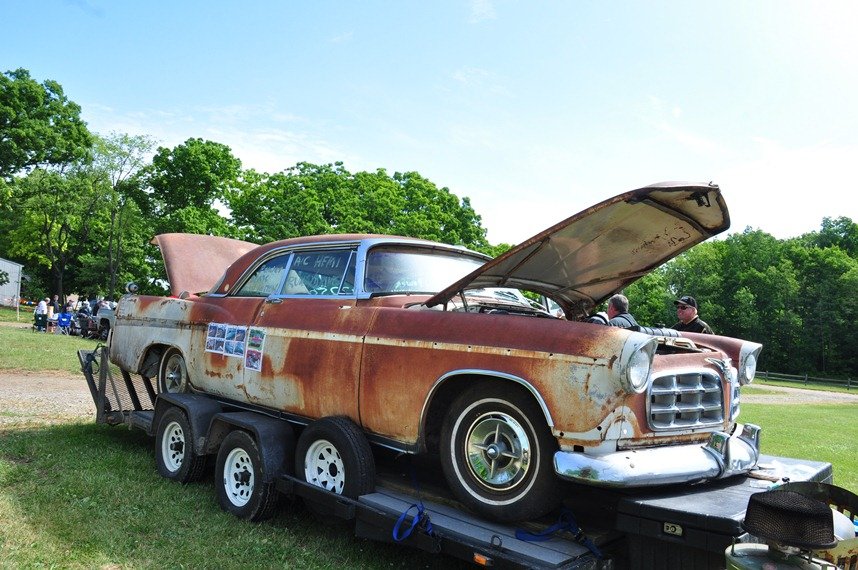 A braver soul might sign on for on this salvage mission, a '31 Ford Tudor. There was a time when this was scrap, but guys are saving hulks like these in recent years. If you're not a master metalworker when you start a project like this one, you will be when you're finished. We have the greatest admiration for folks who look upon a ruin like this and see light at the end of the tunnel.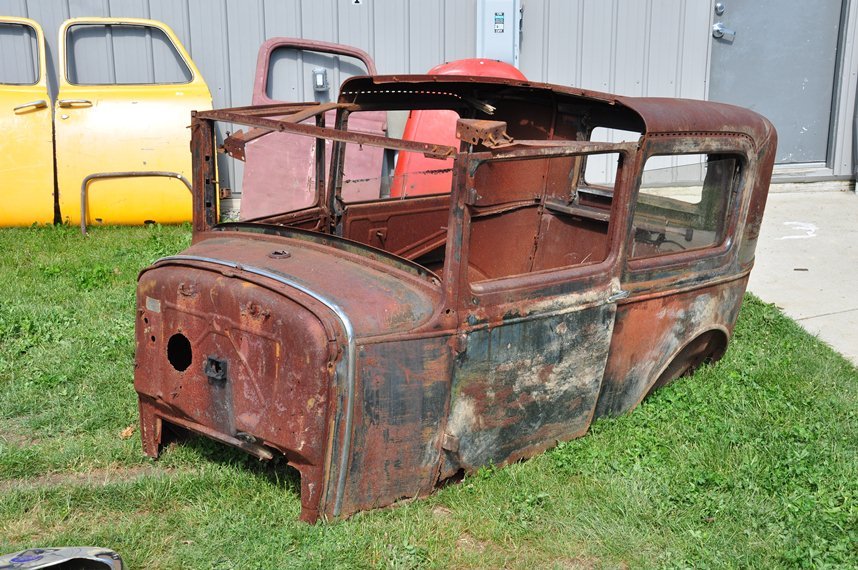 Here's another sweet vintage motorcyle, a fat-fendered Indian Chief flathead.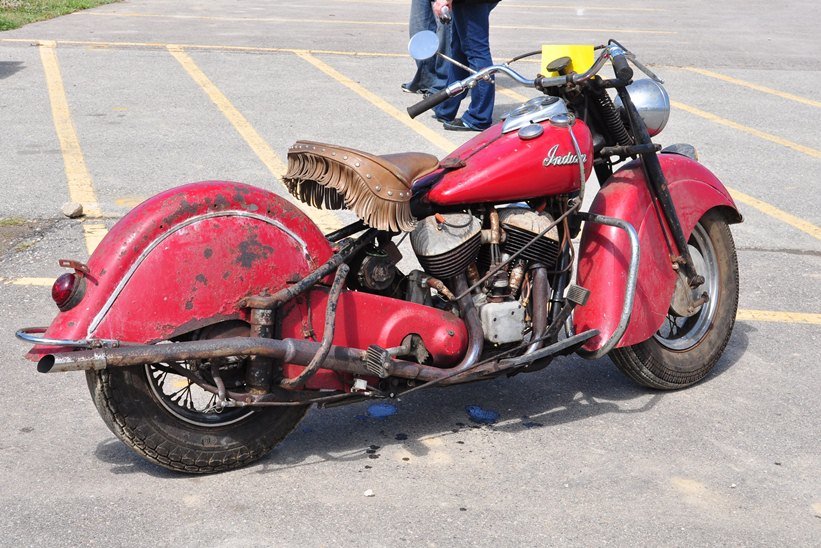 And here's another tasty Model A Coupe on Deuce rails, this one rolling on Ford steelies and powered by an early Mopar hemi. Not sure but we think we've seen this A-bone around town before.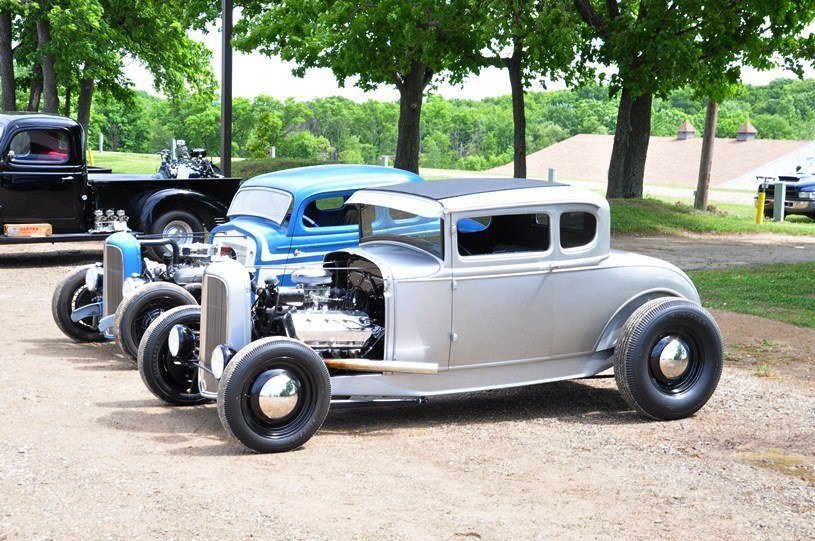 The crowd at Sins of Steel for 2012 might have been a mite thinner than it's been in recent years. Could be due to the iffy weather, which was dark and threatening early in the morning and then cleared up beautifully a few hours after breakfast. Also, the HOT ROD Power Tour in Milford and the Detroit Grand Prix at Belle Isle on the same weekend may have split the attendance a bit. Still, it was a fine show and those who did make it appeared to be having a great time. -mcg